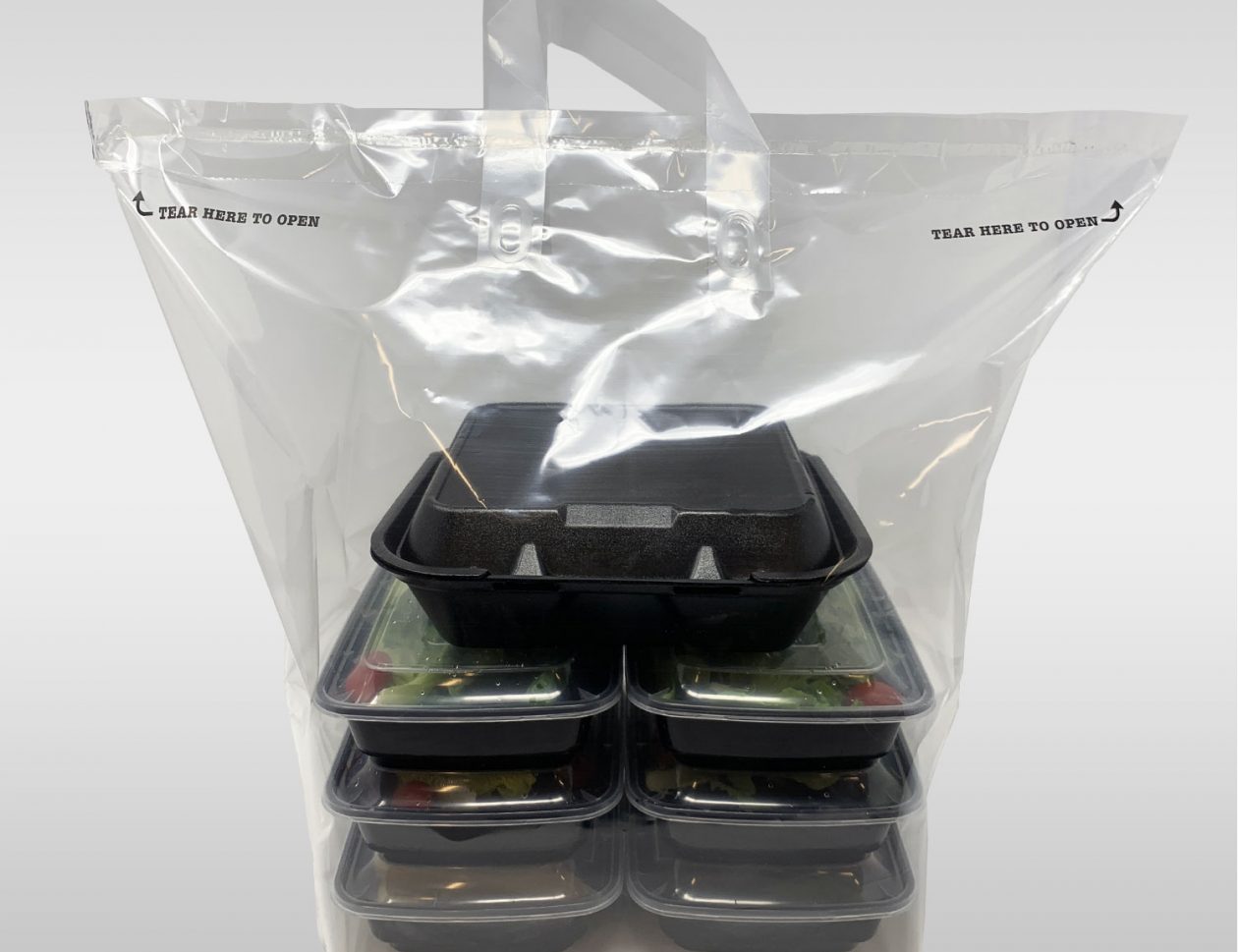 Your customers want to know that their food arrived safely and securely, without being touched by a hungry delivery driver. Our tamper evident bags can give your customers peace of mind. Whether your customers are ordering delivery or picking up at the restaurant, their food experience just got a whole lot safer—and easier.

QUALITY PRINTING
Advanced rotogravure printing capabilities for consistent and solid prints.

CUSTOM & EFFICIENT SOLUTIONS
We offer customizable and durable carryout, catering, and tamper safe delivery bags.

ECO-FRIENDLY OPTIONS
We offer reusable and compostable material as sustainable options.
We are focused on building a long-term, sustainable business.