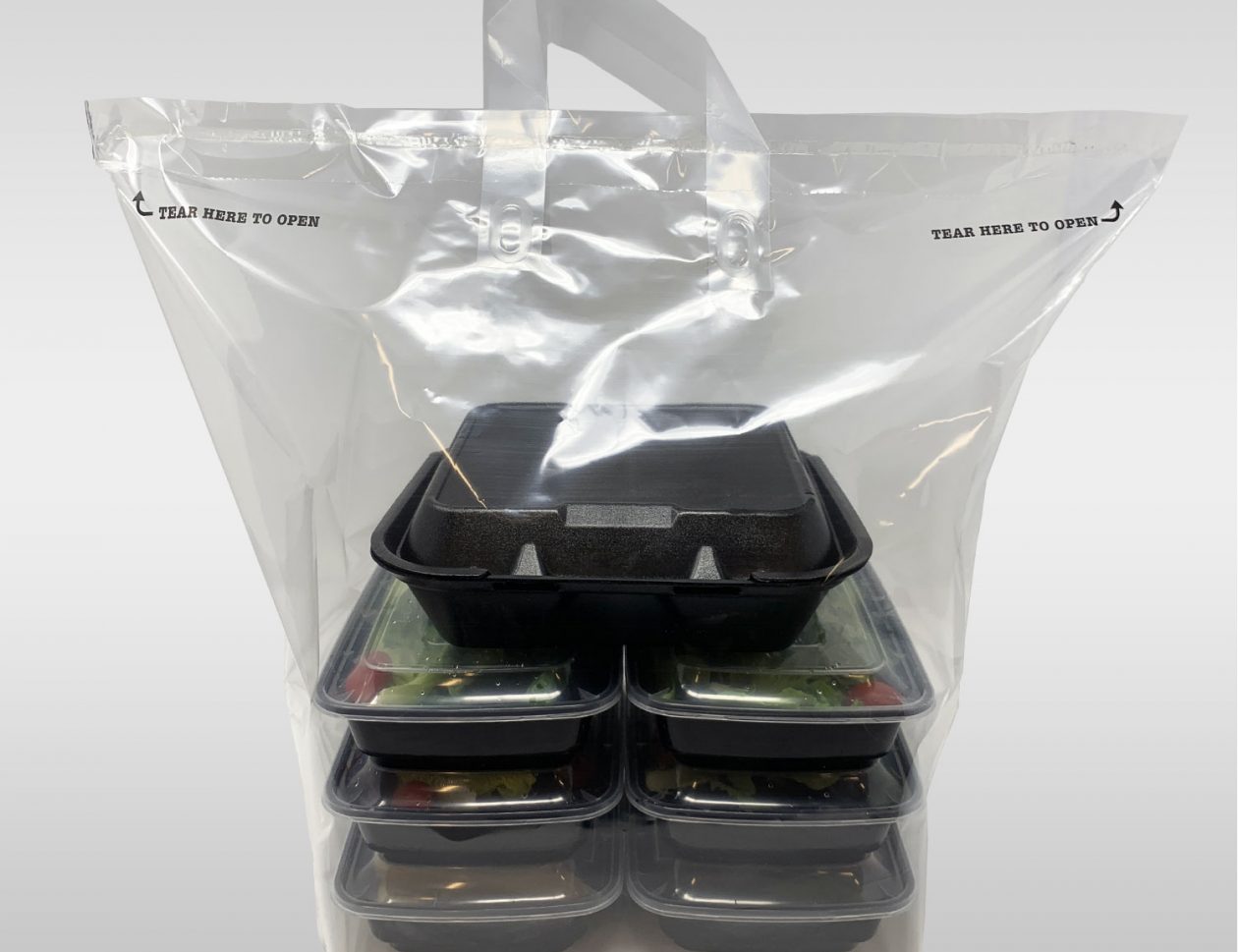 Our tamper evident bags are a great solution to secure food deliveries. With a strong adhesive seal, the bag ensures food stays safe and untampered, which gives the customer additional confidence in the delivery process. The expandable bottom gussets allow for a wide range of containers to fit and travel comfortably. Additionally, the unique location of the soft loop handles allows the bag to be reused.
Handles stay intact after tear
Superior adhesive seal
Convenient carry handles
Easy to load
Clear film lets customers see what was ordered
100% recyclable
Available with custom print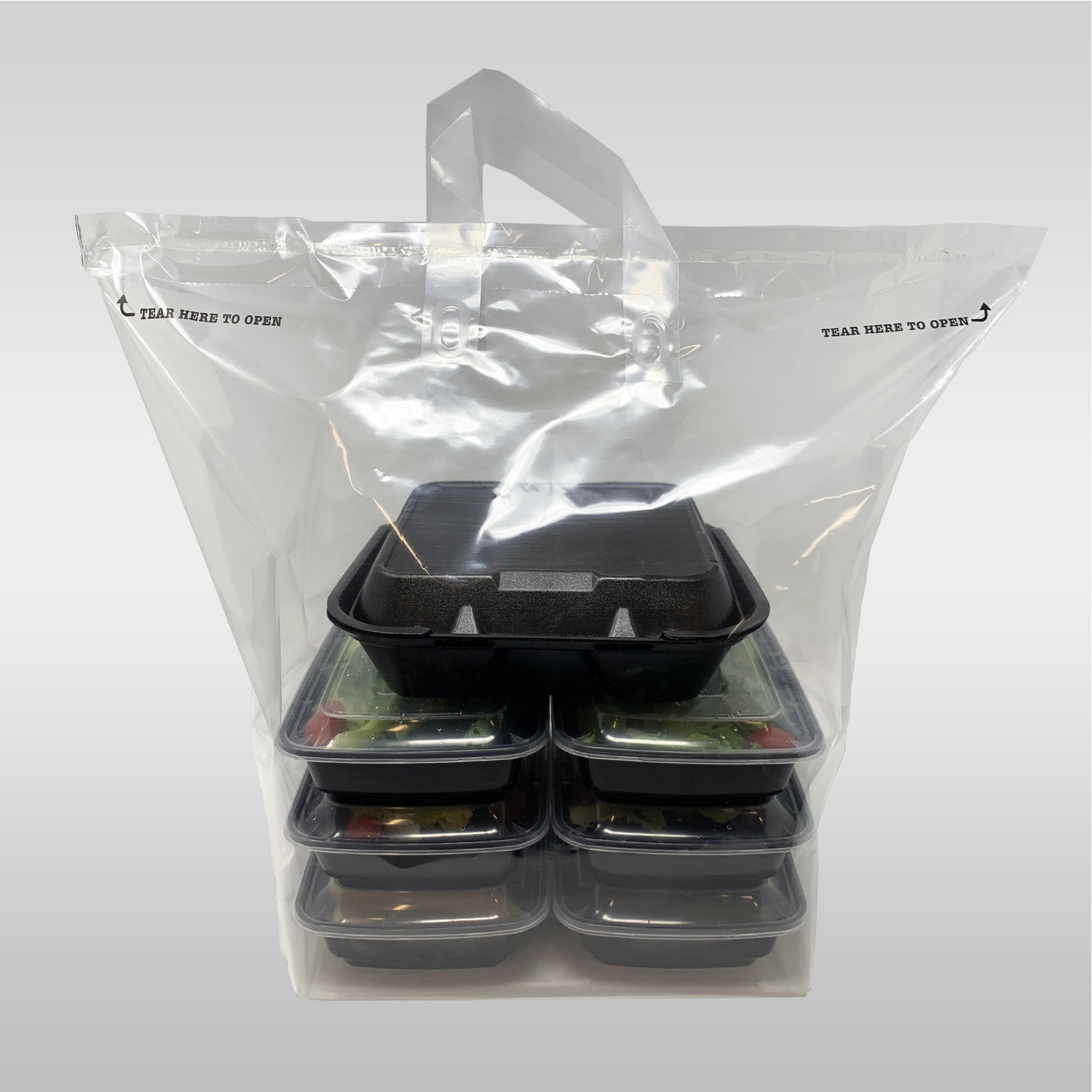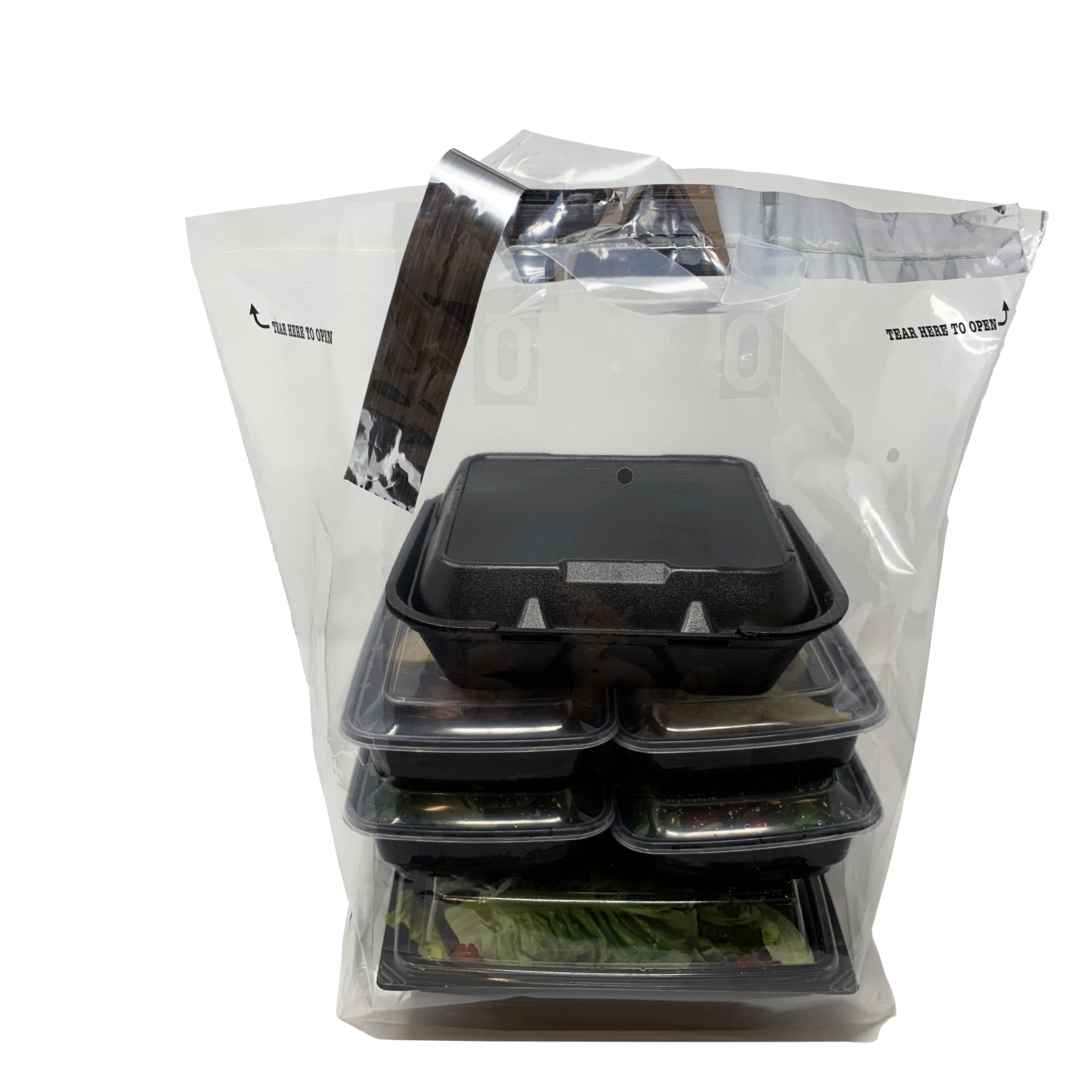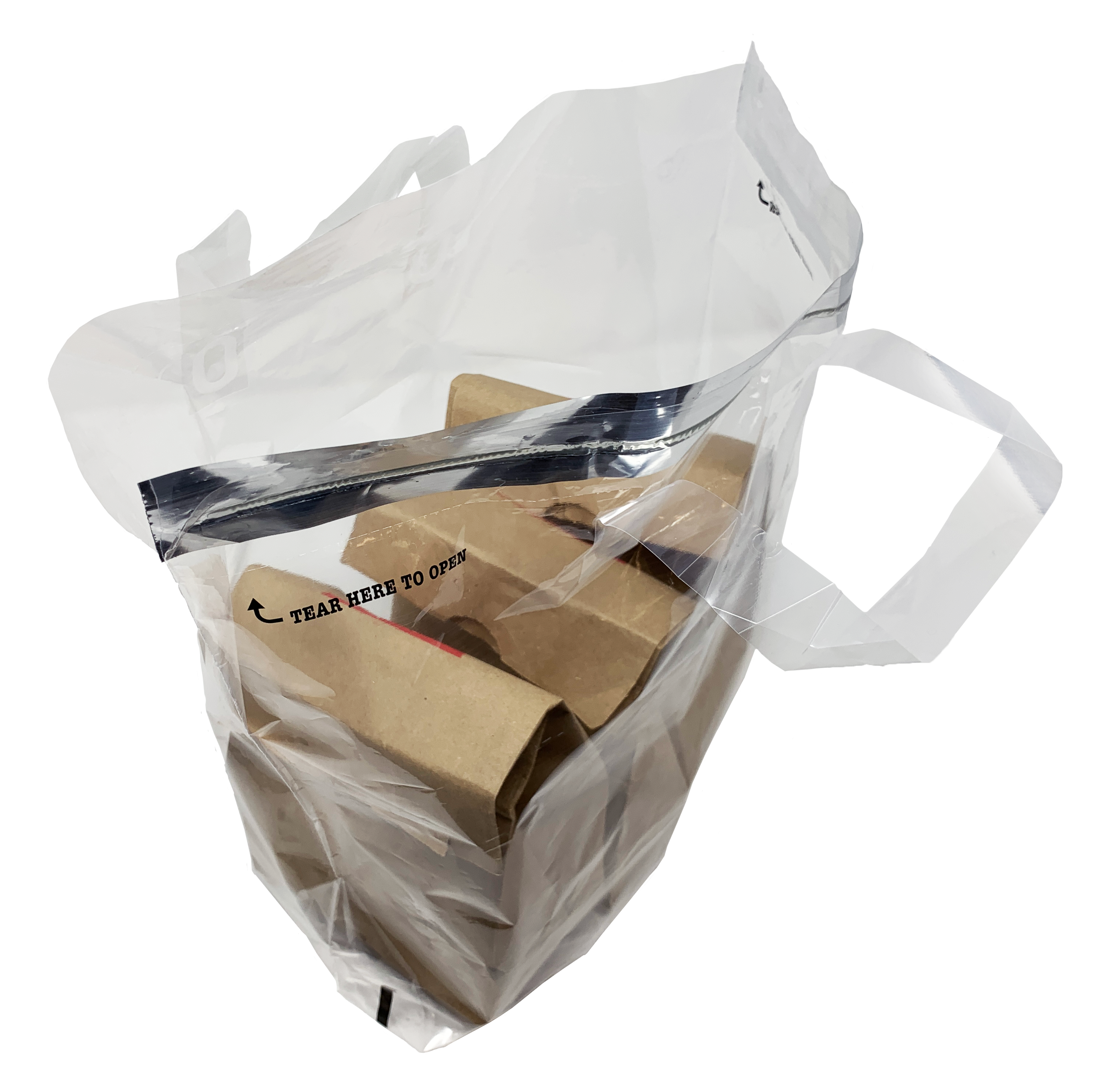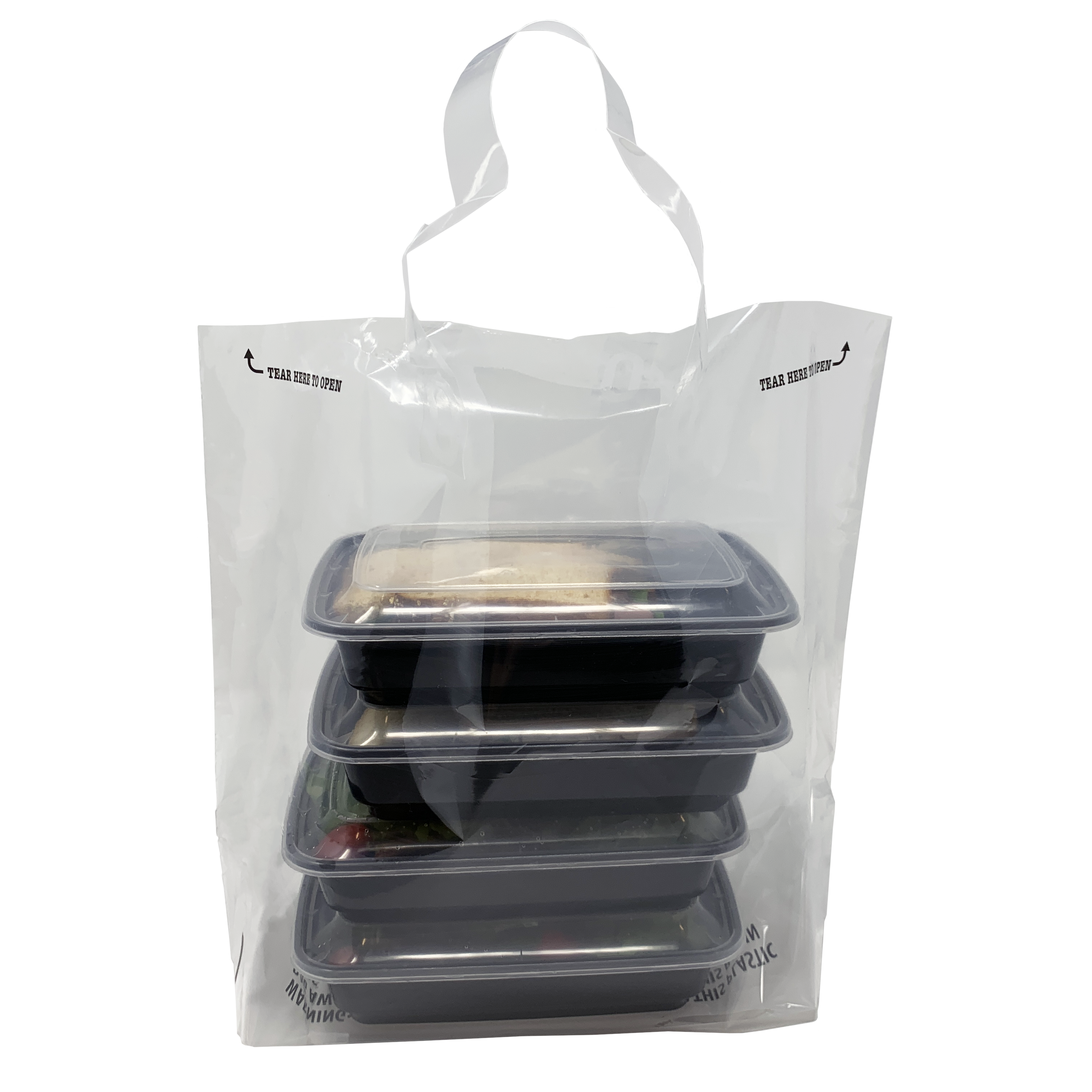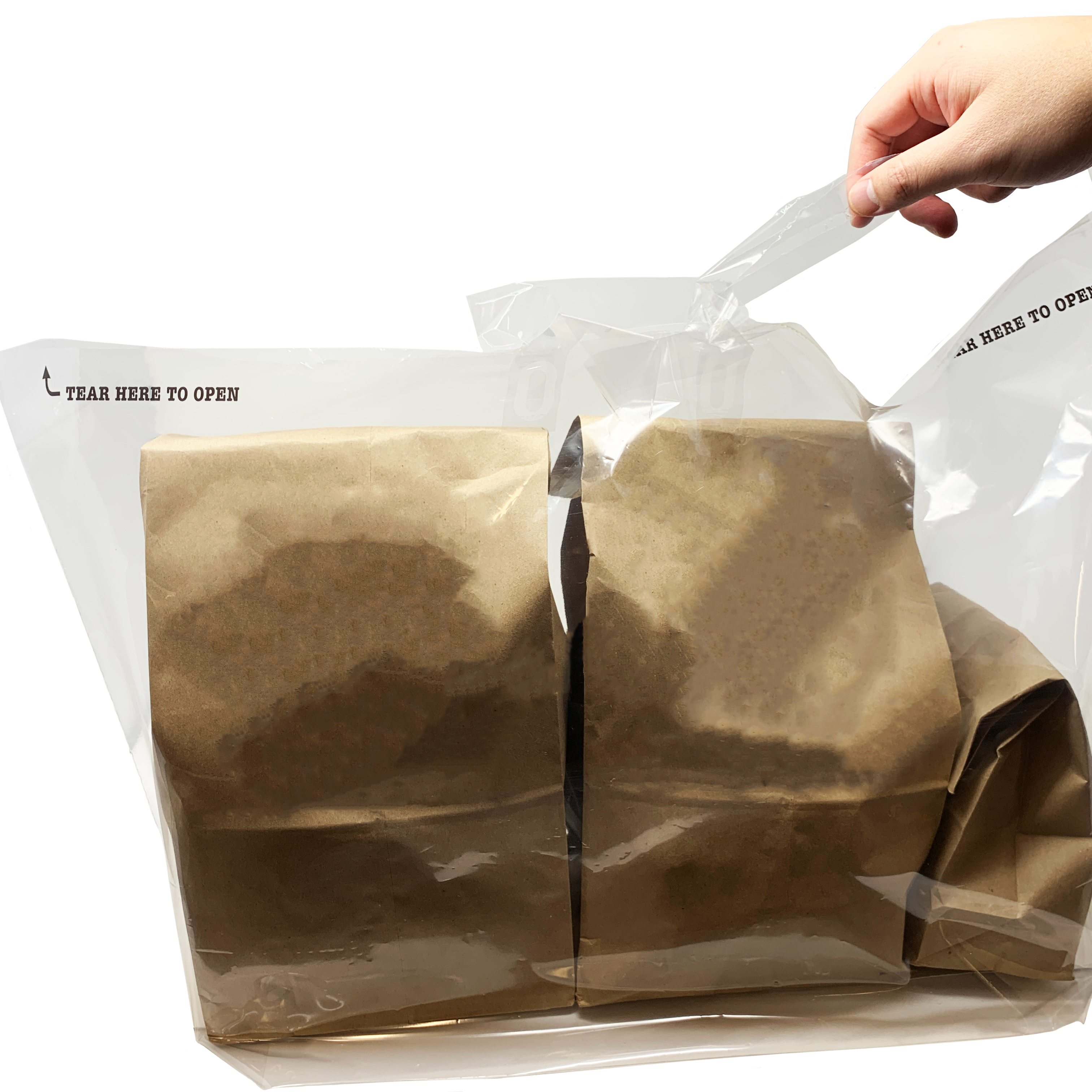 You Might Also Be Interested In:
We are focused on building a long-term, sustainable business.